Sexuality has always been a taboo topic in most cultures. From a young age, we are taught to keep our sexual desires and experiences to ourselves. This has led to a lack of knowledge and awareness about sexual health and well-being. However, the time has come to break these taboos and start discussing sexuality openly.
The Importance of Open Discussions About Sexuality
Sexuality is a natural part of human life, and it is essential to discuss it openly to ensure that individuals have access to accurate information. Open discussions about sexuality can help to dispel myths and misconceptions, promote healthy sexual practices, and reduce the stigma surrounding sexual health issues.
Moreover, discussing sexuality openly can also help to promote gender equality and empower individuals to make informed decisions about their sexual health. It can also help to create a safe space for individuals to seek help and support regarding any sexual health issues they may be facing.
Promoting Sexual Well-Being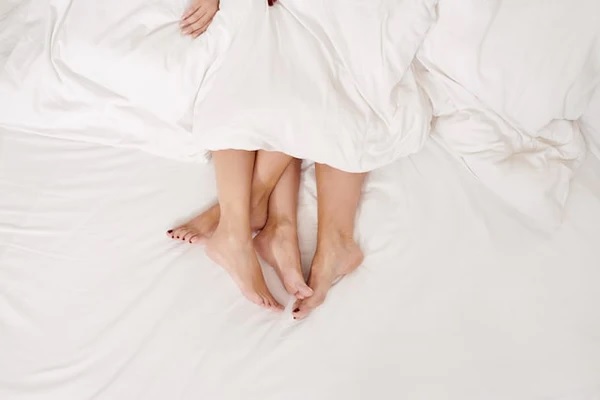 Promoting sexual well-being is crucial for individuals to lead healthy and fulfilling lives. Sexual well-being encompasses physical, emotional, and social aspects of sexuality. It involves having access to accurate information, being able to communicate effectively, and having positive experiences that are free from coercion, discrimination, and violence.
To promote sexual well-being, it is essential to provide comprehensive sexual education that covers all aspects of sexuality, including contraception, STIs, consent, and healthy relationships. It is also crucial to provide access to sexual health services and resources, such as condoms, birth control, and testing and treatment for STIs.
Breaking Taboos: How to Start the Conversation
Breaking taboos around sexuality can be challenging, but it is essential to start the conversation to promote sexual well-being. Here are some tips on how to start the conversation:
Start by educating yourself about sexuality and sexual health issues.
Be open-minded and non-judgmental when discussing sexuality with others.
Encourage others to ask questions and share their experiences.
Use inclusive language that is respectful of all genders and sexual orientations.
Normalize discussions about sexuality by bringing it up in everyday conversations.
Breaking taboos around sexuality and promoting sexual well-being are crucial steps towards creating a more inclusive and healthy society. By discussing sexuality openly and providing access to comprehensive sexual education and resources, we can empower individuals to make informed decisions about their sexual health and lead fulfilling lives.